Restoration of Rakvere Vocational School – Lääne-Viru county Act of the Year
25.01.2013
On 24th of January 2013 nominees for Lääne-Viru county Act of Year 2012 were recognized in Rakvere Vocational School. Nominations were given to a "Joint Action/Act of the Year" and "Personal Achievement".
This years Lääne-Viru county Act of the Year "Joint Action" prize was given with large majority of votes for restoration of Rakvere Vocational School. Renewed facility is one of the most significant school buildings in Estonia, being the only one built during the administration of tsarist Russia. Therefore the school is not only a glory for its students and teachers but also for the people of Lääne-Viru county.
Amhold as the head designer was responsible for designing complex restoration project, carrying out all the associated architectural-historical and engineering-technical surveys and designing external networks, landscaping, roads and parking lots. Also we conducted author´s supervision during the construction period for the entire building complex. Because it is a unique architectural monument the original beauty, grandeur and appearance of the building was restored. Historical documents preserved in the archives of St Petersburg were also used as a basis in the restoration process. The ways to preserve and exhibit the historical details of the building were also found during the design work.
Rakvere Vocational School is the biggest vocational school in Lääne-Viru county, where around 800 stationary students and 1000 adult students are educated. .
The prize was received by the Headmaster of Rakvere Vocational School, Mr Hannes Mets who said that the work, care and consideration that has been put into the project, has now received a worthy recognition.
Local Government Association of Lääne-Viru county and newspaper "Virumaa Teataja" organized the awarding event for 10th time already. The fact that the award winning act is selected by people not by narrow circle is what makes the event so special.
Cited: Virumaa Teataja, 24.01.2012, http://www.virumaateataja.ee/1114736/aasta-teod-ametikooli-ehitus-ja-seltside-allee/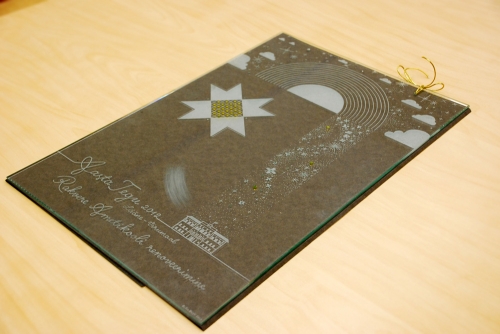 Photos: Mairo Mikvere
---