Amhold is carrying out project management and architectural design works in Helsinki during 2 years period
03.05.2013
City Government of Helsinki and Amhold Ltd entered in April into a framework agreement to carry out project management, consultancy and architectural design works for the years 2013 to 2014.
70 Finnish architectural companies took part of the design competition. Quality criteria like similar experience in Finland, multiplicity of experiences, qualifications of project managers and architects and team capacity were crucial in the evaluation of final outcome. The final result was that Amhold Ltd received 1stplace among 70 bidders with the highest aggregate estimates of the price and quality evaluation criteria.
Hospitals, health centres, administrative buildings, apartment buildings, schools, kindergartens, sport facilities and other buildings in Helsinki are part of the framework agreement.
Recently concluded agreement includes the following project management and architectural services of buildings and infrastructures being reconstructed or constructed:
Preliminary surveys, cost calculations, engineering-technical and environmental assessment and designs;
Preparation of tender documentation, including terms of reference and engineering technical descriptions;
Project management and architectural design works;
Preparation of documentation for applying construction permits;
Construction management (including participation at the construction meetings, supervision of construction works and submitting reports);
Preparation of real estate maintenance, utilization, environmental protection and health and safety manuals.
Supervision during warranty period and reporting;
Management of project database;
Other services related to public procurement of project management and architectural design works.
Amhold has carried out design works in Finland since year 2009 and the construction of first buildings we designed were concluded in 2012. We have also projects in Turku, Pori, Seinäjöki, Oulu, Tampere and Lappeenranta in addition to projects located in Helsinki-Vantaa-Espoo area.
Besides Finland and Estonia, Amhold has design, construction management, supervision and expertise works currently in progress also in Sweden, Uganda and Afganistan.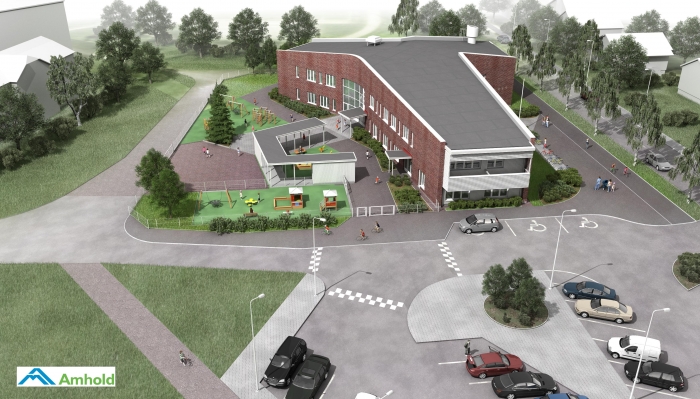 ---